Welcome to Pewdiepie-Bros-Unite!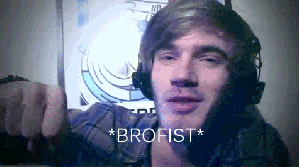 ::RULES::

This group takes screenshots!


There is no need for you to advertise your hatred for Pewdiepie. We understand not everybody is a fan of him but, we surely are a massive fangroup!


Have fun!


This group is based on Pewdiepie/Cutiepie ONLY. Please do not advertise yourself here!!


All Pewdiepie related pictures, affiliates and fanfics will be accepted~


Don't gotta ask to join!


This awesome bro-art was by- DarkLitria